First Aid Training
Here at The Job Shop have been delivering First Aid
and CPR Courses for over 35 years




First Aid Kits
Yes, we sell a wide range of first aid supplies.
Speak with one of our friendly staff about your needs.
Contact Us

Job Ready Services
The Job Shop can help you prepare for your next job opportunity or interview.
Contact Us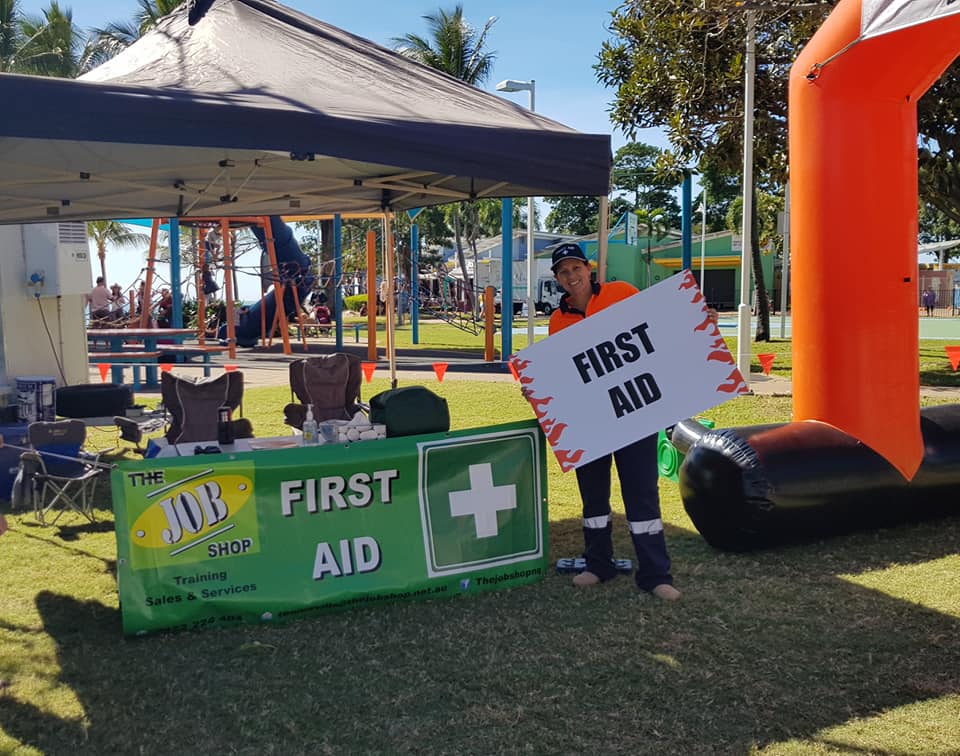 Welcome to the Job Shop
Your one stop shop for Job Ready and First Aid Training services:
First Aid Training in our fully equipped centres in Ayr and Townsville or we can come to your workplace from Basic through to Advanced/Remote Training
First Aid Kits and Supplies
Community Event First Aid
Job Ready Services – Resume, Cover Letters, Criteria's
Testimonials

I thoroughly enjoyed the whole experience of the training. It went beyond my expectations. Trainer was lovely to work with and made me feel very relaxed through the course and I felt very informed with everything I needed to know with the course. (August 2021)
Leaner Feedback
First Aid/CPR Learner

Thank you to Peta. As an instructor she is very knowledgeable and passionate across all areas of First Aid. I appreciate my one-on-one learning experience - excellent delivery of the course content, was direct, well paced, engaging and very good incorporating real life examples. I left the class feeling confident that I can better help someone in need of CPR and First aid. 7th Feb 2019
Social Media Review
First Aid / CPR Leaner

Peta from the Job Shop was by far the best first aid instructor. I feel 110% competent that I would act correctly in an emergency situation. She ensured we had a proper understanding of all components without just going through the motions. Peta was friendly, helpful and easy going. We couldn't recommend the Job Shop enough. 7th Feb 2019
Social Media Review
First Aid / CPR Learner

Peta from Job Shop was an awesome trainer. Easygoing, encouraged open discussion and practical application. 13th Feb 2020
Social Media Review
First Aid / CPR Learner

Job Shop was lovely and explained everything very well without it being boring. Life experiences were used and made it very relatable. Highly recommend. 19th Feb 2020
Social Media Review
First Aid / CPR Leaner

Job Shop delivered a fun and engaging course for my youth class and I . They were fantastic with our young people and tailored the course to meet their needs.
I would recommend the Job Shop to any group or individual.  27th June 2019
Social Media Review
Flexible Learning Secondary Students

Completed at The Ville – students were pleasantly happy about the information, what they learnt for their worksite, development of skills and confidence in using the equipment
INSTRUCTOR
HLTAID014 & HLTAID015