Construction of Resume …..
First impressions are of the utmost importance, the initial content the most valuable and relevant elements of your career history.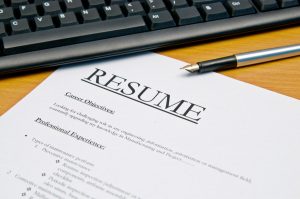 An effective constructed resume of your experience towards the industry you are going for along with suitable phone referees.
Hints: Do your homework before going for the position – do not leave anything to chance.  Ring your referees when you go for a position giving them warning that someone may call.  Get someone else to read through your resume and obtain a different perspective.
NEED HELP WITH YOUR RESUME – call THE JOB SHOP
Help is only a phone call or email away, contact the professional resume consultants from the Job Shop, we can assist you in picking up all advantage points in your resume and what employers are looking for.  We can also check your existing resume and offer advice and services to ensure that you haven't missed vital information.  If you don't have a resume….No Problems….we can create an outstanding resume for you with a quick turnaround.  Contact us today to receive your no obligation quote.
Selection Criteria …..

Key selection criteria describe the personal qualities, skills, abilities, knowledge and qualifications a person needs to perform a role effectively.  Don't let criteria's scare you.  Arranging a face to face appointment with our friendly staff is as easy as picking up the phone or sending us an email.  Before we start, writing your application, we ask many questions and plan an outline, of what we are going to write under each criterion/statement.  This includes organisations directions; layout; word count; page limits and presentation.  By providing this layout at the very beginning, you will not only save time sitting at the computer for hours thinking of what and how to write your statement, but you will ensure that your application has the most relevant examples and information for each criterion/statement.  Most selection criteria's are now refereed to as "Statement of Claims".  Contact us today for your free no obligation quote.
Application Cover Letters …..
Need assistance with a covering letter to accompany your resume when applying for positions?
A cover letter is a brief introduction of yourself to prospective employers, why do you want the job and why should they hire you.  A cover letter should always be customised to the company and the position criteria if stated in the advertisement.  Cover letters are kept to one page and allows Hiring Managers and/or Recruiters to develop a
better understanding of your suitability for the position.  The staff at The Job Shop are able to do general covering letters that you can use as a template for future use or industry specific.  Contact the staff today to arrange your free no obligation quote.
We also offer the following services:
Photocopying – Black and White and Colour A4 and A3
Laminating – Size A4 and A3
Scanning Documents either to your email or USB Key
Typing Services – we can type documents up for you if you don't have the time with a high attention to detail